More pics
Just two days after the Lyon River Festival, the waterlevel slightly rose and offered a very nice & partly breaking wave, with a superb glassy part. I was there with Corran to test his prototype, the Flash. Don't expect to see big aerials here (it was the purpose of the Festival !), but rather fast carving accross the wave ! And trust me, this is at least as much fun, but much more exhausting than throwing airblunt, airscrews and so on... We're not talking about front surfing, but hard carving !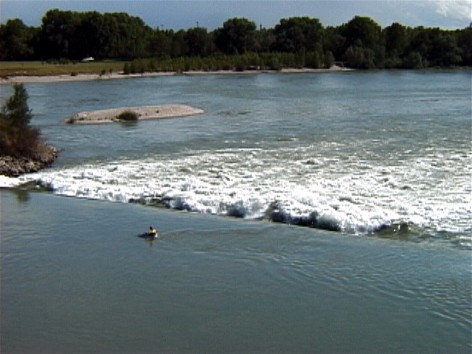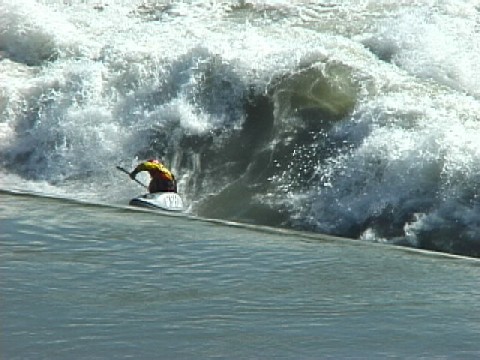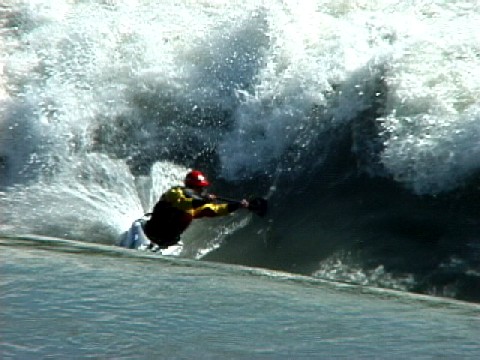 Quite a new angle to look at the wave. Corran didn't hesitate to climb up on the "peripherique" to get the best angle, with cars just 2 meters behind him driving at 110 km/h. Of course this is totally illegal, but seemingly it was worth the effort. From there you can really appreciate the height of the wave, which is shown here at an intermediate level, not my favorite level actually. Because yes, it can be way better than that !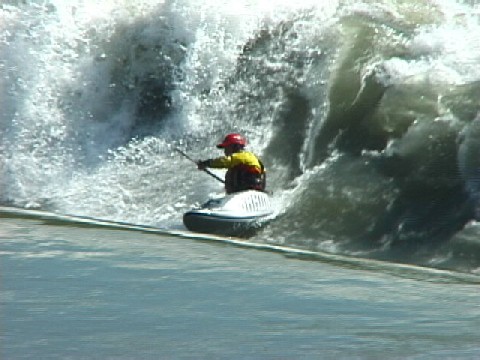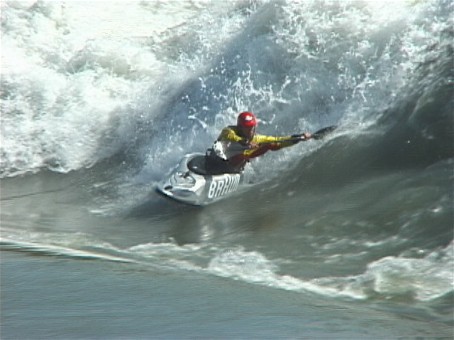 And finally, the Wall ! This picture is an excerpt from the footage that Corran used for the hawaii/rhone segment of End Game. In 2003, this level has appeared for a few hours only (in the beginning of October), and unfortunately I wasn't there to surf it. Better luck next time !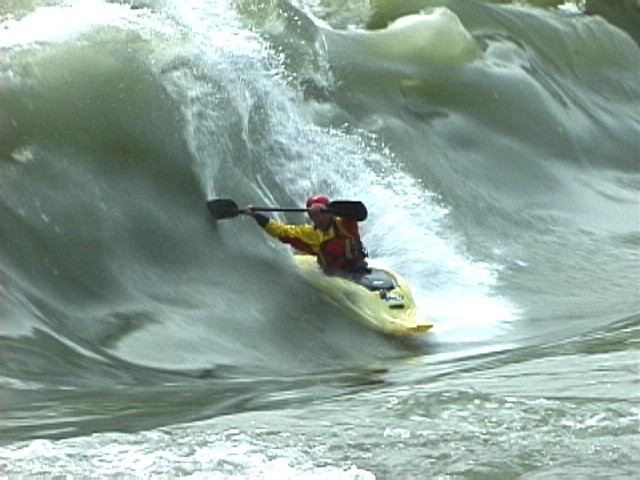 enjoy,
David